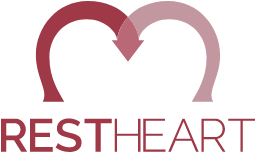 The Content REST API for MongoDB
Build applications faster, no coding required.
Join us on our weekly Happy Hour video chat about RESTHeart.
More info
Use Cases
RESTHeart unlocks all the features of MongoDb via HTTP. Queries, Bulk Updates, GridFs, Aggregations, Map-reduce functions, Replica Sets, Shards, Indexing and many more are accessible via a simple RESTful API.
No server-side development is required so you can focus on building your Web or Mobile apps or Enterprise Integration System, as all the database logic is available out of the box.
RESTHeart also provides strong API & Web Security models for User Authentication, Authorization and Caching.
RESTHeart allows to effectively manage and aggregate content and its metadata, such as images, comments, tags, categories, geolocalized data, audios and videos, delivering it via a solid REST API.
You can build Single Page Applications with Angular, React, Vue frameworks and iOS and Android Mobile apps much effectively, because you can focus on creating beautiful User Interfaces for your users.
RESTHeart is a perfect API provider for JAMstack Web architectures, where it fits much more naturally that any WordPress customization.
RESTHeart is a perfect fit for Open Data and Internet of Things solutions. Data can be uploaded to RESTHeart via JSON calls or Excel's CSV files and made immediately available through the REST API.
RESTHeart also leverages MongoDb's Geospatial support and stores GeoJSON objects without the need to write complicated server-side code: geometries are then available to clients such as Google Maps via its API.
RESTHeart also handles the GTFS format for public transportation schedules thanks to a commercial plugin.
SUPPORTED BY THE COMMUNITY OR BY OUR PROFESSIONAL SERVICES
Our Professional Services can help you building RESTful APIs, data models, query optimizations, customizations and extensions, bug fixing, on cloud and on premises deployments, security and HA configurations.
PROFESSIONAL SERVICES
AVAILABLE UNDER OPEN SOURCE OR COMMERCIAL LICENSES
RESTHeart is distributed under the Open Source GNU AGPL v3 license. If the usage of our product under the AGPL does not satisfy your organization's legal requirements, business-friendly commercial licenses are also available.
Commercial licenses
Trusted by Startups and Corporations