Try and Purchase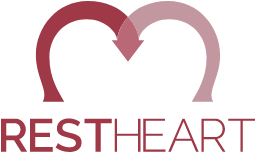 Trial
Get 30 days trial for free. During the trial you can use RESTHeart Platform PE without restrictions.
Full License Key
Purchase RESTHeart Platform Professional Edition for $499. For other editions please contact us.
Confused on which version to choose? Check our
FAQs
to learn more about the main differences between editions.
Discounts for Education
Students and educators at high schools, universities and colleges may use RESTHeart Platform PE free of charge. Students qualify for a one-year subscription each year they are enrolled in classes. Teachers and professors receive licenses to use in classrooms and computer labs.
We also provide discounts to academic, non-profit, and government organizations for RESTHeart Platform EE licenses purchased by PO.
EDUCATIONAL: 60% OFF
NON-PROFIT: 60% OFF
GOVERNMENT: 25% OFF
Licensing FAQ
Is the the license perpetual?
Yes all licenses for RESTHeart Platform are perpetual; RESTHEart Platform can be always used with a license key and there are no time limits.
What is the subscription?
License includes 1 year subscription. During this period you can ask for support and RESTHeart Platform can be upgraded. You cannot ask for support or upgrade RESTHeart Plafrom to releases that are published after the subscription period.
How subscription is renewed?
To extend the subscription, you need a new License Key. Contact us to get the renewal coupon to apply the 20% renewal discount to the license key price.
How to get the invoice?
During checkout you can add your VAT code. The invoice is therefore sent via email, with a copy in the email body and as a PDF attachment. You can also download an invoice as a PDF to save a copy for your records or ask us a copy at any time.
What is the license?
See COMM-LICENSE in the root of the RESTHeart repo.
What is a License Key?
A License Key is a verifiable file, cryptographically signed by the Licensor, containing additional information on the License (including but not limited to those that specifies how many RESTHeart instances the Licensee is allowed to execute and how) that can purchased by the Licensee in order to acquire the rights to use RESTHeart.
What is a RESTHeart instance?
A RESTHeart instance is any installation of RESTHeart and Derivative Works of RESTHeart capable of being executed as a single process in a production execution environment regardless the used technology, including but not limited to bare metal servers, virtual machines or containers. Installations made for testing or development purposes don't constitute RESTHeart instances.